PRODUCT SPOTLIGHT: ENDLESS BRAKE PRODUCTS
Product Spotlight:

Endless Brake Products


All Endless products hold the highest quality, and every single product you order from us are 100% genuine Endless products. All of our brake pads are 100% asbestos free, and are produced under ISO14001 manufacturing. Should you have specific questions about your particular car model / project do not hesitate to contact us!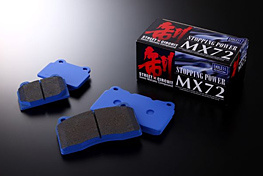 The MX72 is the ultimate street ceramic-carbon-metallic compound developed for extreme speeds and power. MX72 is our latest development with lots of technology and effort in it to cope the demands of a extreme street compound. It is suited for use in a power brake system with or without ABS and EPS. The MX72 is a high heat resistance compound which can also be used for circuit racing, like a sports car club race day. There is no need to change pads for such an event. The initial bite and response is excellent even at very high speed like 250- 300 km/h and so also the pedal feel and brake balance. MX72 compound is not agressive towards the discs.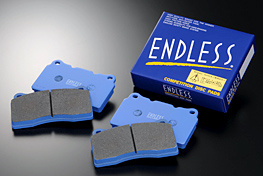 ME20 is a semi-metallic compound, developed for racing and rally. It is a step up ininitial bite and is more "straight-forward" with regards to brake power. Originally developed for BTCC Super Touring Cars where you have high traction afforded by suspension setup and tire compounds. The pedal feel and brake power is excellent and equal across the speed range with an easy modulation in all instances. With the ME20 it is possible to perform very hard and late braking into corners. As with the friction and bite the ME20 is a step up in heat resistance compared to the ME22 and it has shown a very good stabile brake performance at high disc temperatures over 650 °C.
The wear characteristics of both pads and discs are low, and for cold weather and wet conditions it retains the same excellent resistance to water fade. The ME20 also reaches operating temperature very fast, like all other Endless compounds.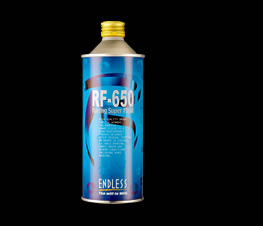 The Endless RF-650 brake fluid is used in Formula 1, WRC and Dakar Rally, yet is still available for the end-user desiring the highest performing brake fl uid. Within the circuit stages where the braking temperatures reach extremely high heat situations not encountered on the street, extremely stable performance characteristics can be achieved. The RF-650 is becoming recognized as the highest-spec brake fluid around the world.
Thanks to the high volocity and the even viscosity in our fluid the response in the brake system is very fast and precise regardless of the temperature. The low freezing point (-40 ºC) also makes RF-650 perfect for snow rallys. RF-650 are not aggressive towards any metal alloys or rubber seals and offer you great linear pedal feel. Endless is the offi cial supplier of brake fluid to the Mercedes GP Formula One team, where the RF-650 is used in all testing and racing activities.