The Next Generation Nissan Titan Is Coming Soon…But With A New Heart.

Nissan's Full Size Pickup Truck hasn't changed much over the years.  2015 will bring some significant changes…and the one most talked about…it will include an optional Cummins V8 Turbo Diesel expected to produce over 300hp and 500 ft. lbs of Torque!  This is exceptionally exciting for us Nissan fans as we're finally able to compete with some of the other big towing machines.  With the addition of the Cummins V8 Turbo Diesel, expect bigger towing capacities as well as improved suspension changes for the heavier tow loads.
The Titan Turbo Diesel release date will coincide with the release of the Ram 1500 EcoDiesel, so we thought it would be helpful to provide a comparison of the 2015 Nissan Titan Diesel vs 2014 Ram 1500 EcoDiesel.  The Cummins Diesels have always been found in the Dodge Ram trucks, and after Dodge turned down the V8 Turbo Diesel, this opened up the door for Nissan to swoop up this powerplant for the 2015 Titan.  Dodge chose to go fuel economy with a minimum average 26mpg resulting in the V6 Diesel motor with 240hp and 420 ft. lbs. torque.  Nissan opting for the v8 Turbo Diesel with an avg 24mpg, is only just a few extra miles per gallon average, but with much more torque for towing.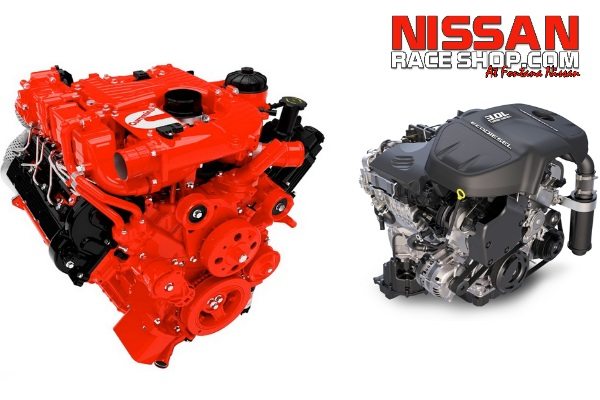 Stay tuned as we will announce some of the other features soon!  In the meantime, enjoy these photos!